How many types of dog training collars?  Yes, you can use a training collar for your dog. Dog training is not an easy job, but when you have the right tools, this process becomes much easier. Among training tools, various categories of dog training collars are available to ease your training process. The thing you should keep in consideration is the right choice and use of these collars for the right purpose.
How many types of dog training collars?
Here in this article, I have given a detailed account of all the useful and most commonly available training collars. So, read this article till the end and choose the right training collar for your pooch.
Types of dog training collars: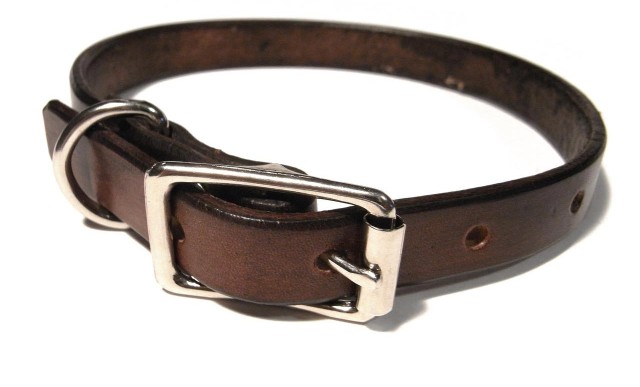 Everyone is familiar with flat collars. These collars are the most commonly used ones because of their easy availability and durability. These are the collars that every dog owner uses frequently for his pup for daily training and walking. These collars are usually made with soft material. Despite these soft material times, dogs get hurt by pulling and leashing activity. so, dog owners should use carefully these flat collars and avoid unnecessary pulling and leashing.
Martingale collars are a mix of slip collars and flat collars. By using a martingale collar, you can control and train your dog comfortably without choking them. This collar has a dual function, when your canine is relaxing and easy this collar is loose. And when your pooch tries to pull in some direction it becomes tight against the leash. It suddenly becomes loose again when your dog is relaxed.
Tip: Long-term use of these martingale collars may lead to your dog's neck problems.
E-Collar is also known as a remote collar. E- collars can be used as corrective or communication tools between you and your dog. E-collar has an advanced obedience command system. They are useful in cases when the dog is away from his owner, and the owner is capable of giving commands to his dog from distance.
E-collars are capable of sending adjustable wireless electric stimulation for a feedback mechanism to control your pooch's behaviour. this collar is used in increasing your dog's independence and safety while leashing off and walking.
These E-collars are amazing they have GPS System to navigate your dog's location.
This collar is used to control the excessive barking of your dog. but it's necessary to know the root cause of your dog's barking. there may be many reasons that may lead your dog towards barking e.g., anxiety, illness, some physical pain, or loneliness.
Bark collars are Battery operated and convenient to use. batteries last for a considerably long time.
It's not good to wear your dog all the time with a bark collar. Because it creates negative conditioning.
Buckle collars are among the most popular and widely used collars for pups. But these collars are the least useful but overrated ones in terms of canine training. These collars are a bit useful for small-sized puppies or small-breed dogs. But this buckle collar has nothing to do with large-size dogs because it's unable to choke them. This collar will not considerably control your dog while they are pulling on the leash, because it adjusts on your pup's neck.
Choked collars are used for aggressive dogs. this collar has almost the same work as the pinch collar. This collar helps you control your large-sized dog that has aggressive tendencies. but this collar cannot be used on small dog breeds with fragile bodies.
The prong collar is also known as the pinch collar. This collar should not be left on a dog after the training session is over. These collars have stainless steel prongs attached to the chain links facing the dog's neck.
Prong collars are used to train dogs to avoid problematic behaviors, such as moving in the wrong direction, and picking and eating anything from the ground. This collar pinches your puppy's neck when some tension is applied to its neck from the person holding the leash.
These collars are also known as behavior controller collars because they are mostly used in the training period of your canine. because the owner can control the dog while pulling, jumping, and pulling. If you are confused about prong collar usage then you should take a demonstration of its usage from a balanced dog trainer.
A slip lead has a leash and collar at the same time. They have a chain that tightens upon leashing. and immediately loosen its grip upon losing the leash or pressure over the collar. There is a proper procedure for using this collar. If you don't know how to use this collar you should consult a dog trainer for a demonstration.
Harness collars give you better control over your dog while you are walking on the road. It allows your canine to jump, run and pull without choking.it discourages unnecessary pulling while your dog is on a walk.
A harness collar controls your dog in the same way the horse is controlled. If you are anxious about injury, discomfort, or choking of your dog. Then you should buy and try H-Type Harness collars.
FAQs: